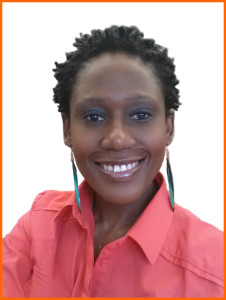 Thanks for stopping by Sailing Autistic Seas. I am Kpana Kpoto (Miz Kp), the creator of Sailing Autistic Seas. I am a mother, wife, support group co-founder, family educator, and disability advocate. Many of you who have been following our journey since 2012 know my first son as Angel. He is on the autism spectrum and he was diagnosed with ADHD  a few months ago. Can you believe he is eight-years old now? Raising him inspired me to start this blog.
During fall 2014, I became pregnant with Angel's younger brother who I will call "Mahdie" here. We lost Mahdie when I was almost five months pregnant. I hold him in my heart always and I am holding on to the belief that he is up in heaven watching over us. After our loss, I needed to honor Mahdie some way so the focus on this blog will change a bit. We are still sailing autistic seas with Angel but we are also grieving parents. The pain I continue to experience over our loss is something I will not wish on anyone. You never get over losing a child.
It has been months since my last blog post and I am finally wading back into doing something that I love. Thank you for stopping by.
Sincerely,
Kpana