On Father's Day, many dads are recognized for their roles as fathers to their children and to children who are not their own. Being a father is a blessing that bears no time limits and no time outs. Being a father is a job where you may encounter successes and failures. Being a father is being around for the present and for the future.
As autism dads, each day can bring challenges that puts us in a tough spot. The decisions we make during these times can shape our future and our children's future. Each day also has success stories where we share wisdom with our children that can play a key role in their development.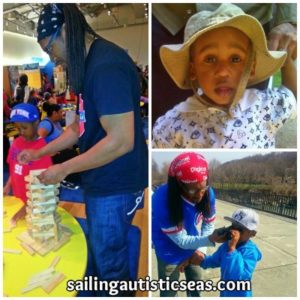 Being a dad of a child with autism,  I recognize the importance of being heavily involved in my son's life. Getting services for a child is one thing but being there and being active is another. Our children have needs that may carry over into adulthood. As a result, our roles as dads can develop in a way that is different from that of a typical dad.
I want to send special recognition to my fellow dads of children with autism and other disabilities. Our patience, love, and desire to care for our kids makes a big difference in their lives.
My advice to all dads is the following: Be the best dad you can be with what you have and your children will believe they have the best father they can have.
Happy Fathers Day to all!
Thanks for listening.
Dad of Angel