I received an overwhelming response to our My Buddy Tag Giveaway. Thanks to everyone who entered. Reading all the reasons why parents wanted this device really touched me. I wish I could've given everyone a device but I could only choose two of you.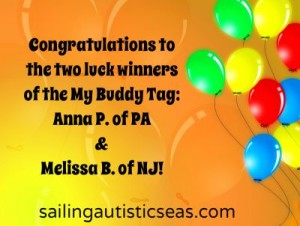 The winners have already been notified and their their buddy tags will be shipped out on Monday.
Have a great weekend.
Sincerely,
Miz Kp