Did you watch the PBS documentary, Best Kept Secret last night? I did and I was a bubbly mess. This documentary features Janet Mino who is a special education teacher at John F. Kennedy High School in Newark, NJ.
During the documentary, Mino is on a race against time to find appropriate placements for four inner city autistic students who are about to age out of the school system after they graduate.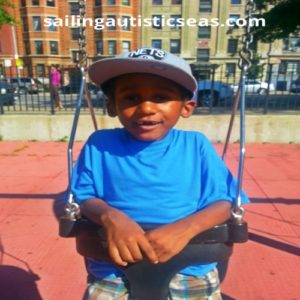 Here are seven lessons that I learned from watching Best Kept Secret:
1. From students to consumers – Once our children age out of the school system, they will be called consumers. Something about this word bothers me.
2. Plan now – Planning comes naturally to me but when it comes to planning for Angel's future, I get so emotional. I worry so much about what will happen to him when we are gone. As I watched the parents in the documentary struggle with figuring out what will happen to their boys after graduation, the message hit home. We have no choice but to plan and to plan well.
3. Raise the bar – Expectations are set very low for our children by the school system and society. As parents we have to raise the bar and push our children to be the best that they can be.
4. Dedication makes a difference – All special education teachers need to watch this film. The dedication that Janet Mino showed to her students was beyond incredible. Anyone watching could tell that she wanted them to succeed with every fiber of her being.
5. Encourage independence – I am guilty of not always doing this. There are times Vivo co-founder Martin Reiner stated the Casino online 's social features were left rudimentary for the moment to be able to guarantee their first-to-market advantage, but additionally to permit Vivo to pay attention to building the infrastructure necessary to handle expected amount of gamers. when I should let Angel dress his self but we are in such a rush that I do it for him. I do a lot for him. I need to give him a chance to do more for himself. One example from the film of what independence is not struck me. If Angel crosses the street by himself and I am standing nearby guiding him: HE IS NOT INDEPENDENT.
6. Be consistent – Mino mentioned in the film that if our children do not use the skills they have learned they could lose them. We have a lot of work to do with Angel. I know it and I need to get to it.
7. Do more  – I know now that whatever I am doing for Angel, I need to do more and more and more and more. Why? Because I love him and I want him to have a bright future. By God's grace and the hard work of our team he will.
Visit the PBS Web site to watch video clips and learn more about Best Kept Secret.
Did you watch Best Kept Secret on PBS last night? What did you learn? Share your thoughts in the comments below.
Sincerely,
Miz Kp