Welcome to another entry in my Autism Awareness Parent Interview Series! My goal is to interview two parents per month. During these interviews, we will cover a different theme regarding autism awareness. Our theme this week is Autism Awareness: An Autistic Parent Raising an Autistic Child. My feature parent has asked that his and his son's name be kept private.
What is the first thing that comes to your mind when you think of autism awareness?
I think of the big campaigns that happen every April. Many autistic adults become uncomfortable with them because most of the fundraising that is done uses vilification of autism to frighten people into donating. That kind of thinking is not helpful to us. I think that we have had enough of the autism awareness campaigns and it is time to move beyond that level and forward toward autism acceptance.
What do you think can be done to translate autism awareness into acceptance?
Many autistic people have been working hard to promote autism acceptance. Autism acceptance is actually an ongoing thing that goes beyond the month of April. Paula C. Durbin-Westby, runs an Autism Acceptance web-page. For more information, click here.
How old was your child when he or she was diagnosed with autism? How old is your child now?
My son was diagnosed at age 11. Prior to that he was thought to have ADHD. He is 13 years old now.
When were you diagnosed with autism?

I was diagnosed soon after my son was diagnosed. I am happy to have my diagnosis. It was like a light being turned on that illuminated my entire life in a new way. Now I understand why I had never really 'fit in.' It is like having a huge weight lifted off of my shoulders to have my diagnosis.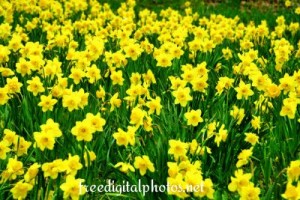 What insight has your autism diagnosis given you about your autistic child? Please explain.
My son is happy that we have this in common. It helps me to understand his thinking processes. We are not exactly the same (no two autistic people are exactly alike) but being autistic does give me a unique inside perspective on growing up autistic.
What do you want others to understand regarding what it is like being an autistic adult raising a child on the autism spectrum?
I want people to realize that autistic parents have a valuable inside view of the autistic world. We understand it because we are living it. Please listen to us.
What advice can you give to other parents (autistic included) who are raising children on the autism spectrum?
Please remember that kids are kids first. Don't get so wrapped up in thinking about solving issues that you don't enjoy the childhood that is happening right in front of you. Make adjustments for sensory issues. Allow your child to be themselves as much as possible. Do not make them feel like they are defective, wrong, or broken simply because they are autistic. Help them to feel loved and accepted. That will go a long way towards helping to reduce the stress and anxiety that they probably already feel from being "different."
What would you like to see changed about the way autism is discussed in our society?
I would like to see much more love and acceptance for the diversity that is a natural part of our world. We are different, but not defective. The negative vilification of autism by some people, and organizations, make the world a much more hostile, scary, and dangerous place for us.
Is there anything else you would like to add?
I would like to mention that stimming is a lot like the pressure relief valve on a pressure cooker. If you stop it, the pressure will come out some other way. If you stop an autistic from stimming they will probably have a shut-down or melt-down. Please watch a game show, sporting event, concert, etc., to see all kinds of people jumping flapping, and moving in ways that are acceptable stimming. Why shouldn't autistic people be allowed to stim as long as it is not hurting anything?
I don't feel that people should make divisions between parts of the Autism Spectrum. I am autistic and I want to work to make the world a better, more understanding and accepting place for all autistic people. We need to work together for the benefit of all on the Autism Spectrum.
I am very grateful to my feature parent for letting me conduct this interview. Please show your support in the comments and stay tuned for more interviews.
Sincerely,
Miz Kp
Comments
comments