Welcome to my Autism Awareness Parent Interview Series! My goal is to interview two parents per month. During these interviews, we will cover a specific theme regarding autism awareness. Our theme this week is Autism Awareness: Raising Multiple Children with Autism.
This week I present to you Alice who is a wife and mother of four children. Three of her children are on the autism spectrum.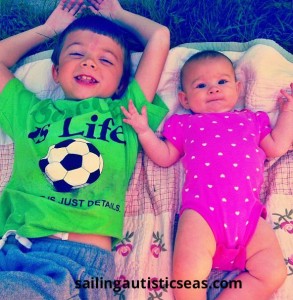 What is the first thing that comes to your mind when you think of autism awareness?
I am a large advocate for autism acceptance. There is a lot of emphasis placed on education and research, which is wonderful, but I feel acceptance is an equally important part of autism awareness that is often overlooked.
How old were your children when they were diagnosed with autism? How old are they now?
Vera was two and a half years old. Emery was two-years old.  William was 15 months. Now they are 10, eight, and five (respectively) and our baby is six months old.
How did you feel when you learned that your second child was also on the autism spectrum?
Emery is my most mildly autistic child. I was always very optimistic about his development and his future. His diagnosis gave us access to services and in many ways felt more like a formality than a prognosis.
How did you feel when your third child was diagnosed with autism?
William's diagnosis was probably the most difficult of my three. My older son participated in a national study that provided excellent intervention. William was diagnosed at 15 months so that he could participate in the same study. The day he was diagnosed he was placed in the control group of the study. His actual diagnosis was not very hard for me to accept, but the fear that I would not be able to provide him with the same level of quality intervention was devastating.
What challenges have you faced raising multiple children on the autism spectrum?
My three older children span the spectrum. William is on the more severe end, Vera falls in the middle, and Emery is very mild. It can be difficult to find activities (both educational and recreational) that can include our whole family.
Name two positive attributes that each of your children possess.
Vera – honest, creative
Emery – caring, funny
William – determined, loyal
Lorraine – sweet, joyful
How do your children relate to one another?
My children relate to each other much how I imagine any larger group of siblings would. They are best friends, they argue, they look out for each other and they all share very close connections to each other.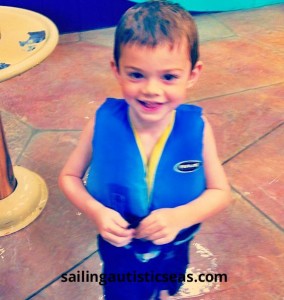 Write one sentence to describe the effect that each child's place on the spectrum has on your family life.
Vera – Vera is a rigid rule follower and sets a positive example for her younger siblings.
Emery – Em is academically gifted, has a very deep and mature view of his world, and is my right-hand man.
William – William is our most severe and our family is largely built around him, making for an odd but wonderful construction.
Lorraine – She is a lovely baby and is adored by everyone in our family.
What advice can you give to other parents who are raising multiple children on the autism spectrum?
My advice to other parents with multiple kids on the spectrum is to trust your instincts. There is no instruction manual for this life and finding services that fit your kids/your family can be exhausting. Find good services for your kids, but also save time for them to just be kids and for you to just be a family.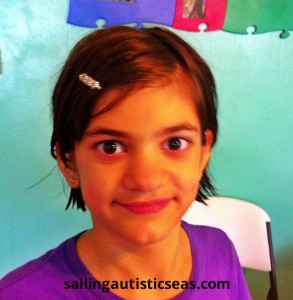 Is there anything else you would like to add?
If I could give one piece of advice to non-special needs families, it would be that we are really very alike. I love to talk about my children and am never upset to answer questions. My kids have likes and dislikes, good days and bad days, challenges and strengths. Raising special needs children can feel very isolating and feeling included by other families makes a big difference.
Thank you Alice for sharing your thoughts with us.
You can find Alice at:
Blog: Beyond Convention

Beyond Convention on Facebook 
Please show your support for Alice in the comments and stay tuned for our next interview for the month of October.
Sincerely,
Miz Kp
Comments
comments