Three years ago today, we were told that Angel is on the autism spectrum. He was four-years old. I remember that day vividly. I remember how I felt and what I said. His autism diagnosis changed my outlook on what it means to be a parent. His autism diagnosis changed everything. His autism diagnosis changed me. Autism acceptance has been a journey for me. I know it is a life-long disability, so we are trying to give Angel the tools he will need to function in spite of his disability.
Angel is my priority, so I avoid the wars on semantics. You will often hear me say "on the autism spectrum," "with autism," or even "autistic." I do not get caught up in autistic adult vs. parent debates. I do not and will not let anyone disparage my efforts as a mother. I realize that life is too short to get caught up. I pick my causes and I go hard for them.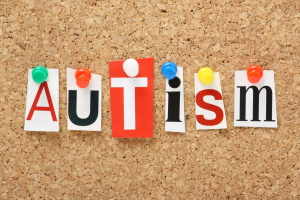 Some days, I am in full advocate mode. My days often involve making calls on his behalf, organizing his paperwork, scheduling meetings and evaluations, and wondering if his dad and I are doing enough. As parents, we are in a constant state of evolution. We see Angel growing up and we are trying to keep up with every change. Even though he is changing, it always brings us joy to see his core personality shine through it all.
On other days, I realize that Angel has to work twice as hard to progress but he does his best. Still, this worries me. As he gets older, the social, communication and behavioral impacts of autism are more noticeable. Autism gives Angel a certain innocence that makes him oblivious to stares and comments that people (including children) make. I see and hear them all and I admit that they bother me. My skin is not thick enough yet. I have to keep reminding myself that it is not about me, as long as he is happy.
There are days when I read through his paperwork and I get the sobering thought that we have a long journey ahead of us. I think of him hitting puberty in a few years and my head spins. Then, I jolt myself into the present and realize that Angel has progressed in so many ways and for that he gets full credit. If anyone asks me what it means to parent a child with autism, I will tell them that it means NEVER GIVING UP!
In honor of the third anniversary of Angel's autism diagnosis, I am announcing the sale of this Limited Edition T-Shirt (Autism Parenting: Giving Up Is Not An Option). I only have a limited number of these t-shirts available, so reserve your size today. Each t-shirt costs $25 + 5.99 for shipping and handling. Send payment to Kpana Kpoto via Paypal using the e-mail address: snadvocacynavigator@gmail.com. Please indicate your preferred size and allow up to two weeks for arrival.