Yesterday, U.S. Senator Charles Schumer announced plans to introduce Avonte's Law, which will allow the Department of Justice (DOJ) to fund voluntary tracking devices for children with autism and developmental disorders. The law will also expand support services for families of children with autism and other developmental disorders in which bolting and wandering is common. This law will apply to the entire country and is a follow up to Schumer's proposal to the DOJ last November to fund this program, which is currently available for people with Alzheimers. I won't go into much detail about this program or this law because you can find information on it in numerous articles online.
As a parent of a child on the autism spectrum, it concerns me that the media is presenting  Avonte's Law as the ONLY solution to wandering. I support this law and tracking devices are definitely needed to help us know where our kids are and to track them if they go missing. However tracking devices are the last line of defense. They are something to give parents that added peace of mind. They are not the be all end all. This is coming from a parent who puts a tracking device on her son every morning before he gets on the school bus.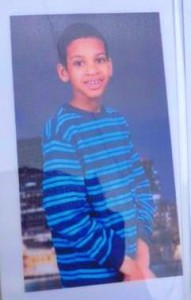 It will take a comprehensive effort to keep our children safe, so that what happened to Avonte Oquendo never happens again.
It will take schools putting effective security measures in place, so no child is able to leave school grounds unsupervised like Avonte did.
It will take putting enough man power on the ground to ensure that there are enough properly trained school safety officers at our New York City schools.
It will take educating everyone who comes in contact with children with autism (including parents) about wandering and giving them effective tools.
It will take properly training law enforcement, so when a child with autism goes missing the search is conducted quickly and in the right places.
Check out this post that my friend and fellow autism mom, NicksMommy wrote on How Can We Prevent Another Avonte? She presented some more great ideas on how we can keep our children safe.
UPDATE: I just called Senator's Schumer's office and confirmed that once this law passes it will be apply to the entire country and also to anyone with developmental disorders who is prone to wandering. How ironic? Right after I called his office emailed me the press release.

What do you think of Avonte's Law? Please leave your thoughts in the comments. I look forward to hearing from you.
Sincerely,
Miz Kp