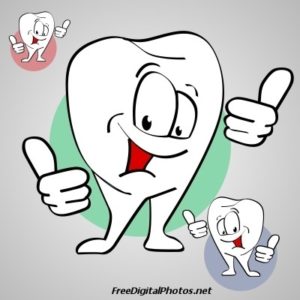 (This guest post is written by Angel's Dad. Your thoughts are welcome. Thank you. MizKp)
Taking Angel to the dentist or the doctor is always an adventure but taking him for both visits on the same day was quite the feat. This was my experience with Angel earlier this week as we began our back-to-school preparations for September.
I admit that Angel's visit to the dentist was a struggle for him and he was predictably afraid of the unknown. Before his visit, Angel's *SEIT worked with him during his *ABA sessions to prepare him for what to expect when he goes to the dentist. She also had him watch videos of other children at the dentist. (BTW: Angel is not a fan of social stories yet.) We also had him watch videos. However, he was still afraid of what the dentist might do when we arrived. The prospect of having an instrument put in his mouth, sitting in the big dentist chair, and hearing strange noises scared him.
During Angel's visit, he bit me on my arm and stepped on me but it was worth the clean bill of health that he received. When the dentist examined him, Angel's teeth did not need any drilling, he did not need any machines, and his gums had no discoloration.
Here I was thinking that brushing his teeth twice a day may not be enough. Then, I am told that we are doing a remarkable job in caring for Angel's teeth. At the end of the visit, I joined the dentist and staff in giving Angel a round of applause for having wonderful teeth and allowing us to take a look.
Our boy has no cavities, no loose teeth, and no dental problems. Wow! The visit reaffirmed our resolve to keep candy out of his diet. We will continue to dilute his juice, give him fresh fruits instead of dried, monitor his snacks, brush his teeth twice a day, and teach him to brush his own teeth.
Now, the next step is teaching him how to floss. I often hear stories of some young children having cavities, plaque buildup, and needing fillings. These things can be prevented. Though many other kids suck lollipops, my little boy has never had a lollipop in his life. He has never had a cavity!
I guess you can call this a miracle because I am still in shock that Angel can have nice teeth without requiring a thorough cleaning from the dentist. In fact, I was so in shock that I even recommended that Angel should have his teeth brushed four times a day!
This experience reaffirmed the fact that what may seem normal to us may spike a meltdown for him. This can happen because of fear, uncertainty, or even lack of preparation. It comes with the territory when you have a child with special needs. We do our best to prep him and realize that we must work harder at it.
We will continue to try our best to reassure him during these visits to reduce his anxiety and help him build a level of comfort that he will remember when everything is over.
Our next stop later that afternoon… the pediatrician.
Thanks for listening.
Angel's Dad
*SEIT – Special Education Itinerant Teacher

*ABA – Applied Behavior Analysis
Comments
comments