I entered the building and noticed metal detectors looming before me and a security guard seated nearby. I was immediately turned off. No, I was not at the airport; I was at a public school in the Bronx.
This was a school that the New York City Department of Education selected for Angel to begin his Kindergarten year. This is the school that I rejected. I could not imagine sending my son to a school with a metal detector. To me, that school was not safe. In the wake of the shooting at Sandy Hook Elementary School in Connecticut yesterday, parents like me may have to rethink what we consider a safe school for our children. I could not help but think: My son is in kindergarten. My son is five. My son has autism.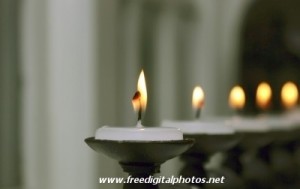 When Angel came home from school yesterday, he was oblivious to the violence that had been committed against innocent children just like him. Because of his autism, he does not have the ability to comprehend what happened or to ask us questions about it. I know that if he did ask, I would not know where to begin.
The autism factor in this case has brought up a lot of debate and discussion. The autism factor angers me because it should not be a factor. We have not heard that the shooter, Adam Lanza, had autism from an official source. Even if we had, it should not be what we cling to as the reason for these heinous acts.
I am heartbroken for all the families who have lost loved ones. I am also defensive of autism. I am defensive because the inference that autism is the reason for these horrific killings is misleading and erroneous. Parents like me cringe every time a news reporter reports this as a known fact. Our children already live in a world where they are stigmatized. This is not helping.
I was grateful to hear Soledad O'Brien raise this issue on CNN this morning. This was personal for O'Brien because she shared that her nephew is autistic. I was also grateful to hear Dr. Sanjay Gupta say: "Autism is not a mental illness. It is a neuro-developmental disorder." He later tweeted the following: "There is no evidence of a link between autism and planned violent behavior."
Many autism organizations have released statements to further help the public understand why making this connection can do more harm than good. One that rang true for me was from Areva Martin, Esq. Co-Founder and President of the Los Angeles based Special Needs Network. Here is an excerpt from a statement  that Martin released on her Special Needs Network Web site:
"Our extensive experiences in working with individuals with autism and related developmental disabilities and our consultation with our medical team allow us to state with confidence that there is no correlation between autism and the violent crimes committed against the students and staff at Sandy Hook Elementary School. Autism is a developmental not a mental health disorder.
Therefore it is irresponsible to disregard this important facts and engage in harmful speculation regarding the shooter's reprehensible actions. As in similar tragedies, we are hopeful that the important mental health issues in this matter will be fully explored as more facts are revealed. We stand with other children advocates and call on every level of government to move expeditiously in ensuring the safety of our nation's kids by any means necessary."
Martin's statement made me thankful that people like her are doing their part to spread truthful information in the wake of this tragedy.
On Monday, parents like me will put our children on the school bus and kiss them good bye. We will have faith that our babies will come back home to us safe and sound. There are parents of children just like Angel who will not be able to do that.  On behalf of myself and my family please accept my sympathy for your loss. No parent should have to bury a child.  We also grieve for the brave teachers and administrators who did all they could to protect their students and lost their lives in the process.
I sincerely hope that our nation can finally do something to pass some meaningful legislation to reduce the chances of something like this happening again.
Please share your thoughts. I look forward to hearing from you.
Sincerely,
Miz Kp