(This guest post is written by Angel"s Dad. Your thoughts are welcome. Thank you. MizKp)
Anyone can say I am available when you need me or I am only a phone call away or I can take care of those things for you. Honestly, does that really mean that someone is there for you?  Many parents, including those with children with special needs face the reality of an inadequate or non-existent support system.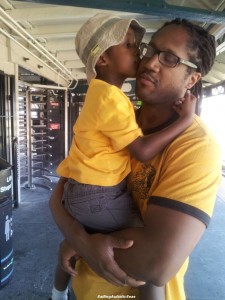 It can be more of a challenge when there is only one parent involved. However, a single parent with a support system can get a tremendous amount done compared to a happy couple without a support system.
What do I mean by a support system?  Think about the time you had an emergency when you had to go somewhere but no one was able to watch your child. Think about the day that the daycare was closed and both parents had to work or your child had to go to the doctor's office or therapy and you were the only person that could take him or her.
Think about the time you needed to clean up the house but you were concerned that you won't be able to do a thorough job because you had children running around. Think about the last time you wanted to have a night on the town but couldn't because of babysitter issues. Think about the day you were running late to do your child pick up and you did not know if you would make it on time. Think about the way it felt when you had no one to call or no one was available to help out.  Some of these things happen on a daily basis to some families, whereas others may not have to worry because there is a support system in place to help out.
Simply put, a support system is a plan of action where parents get much needed assistance with the things that can make life easier for everyone in the family. A neighbor, an aunt, an uncle, cousins, a grandparent, a godparent, and even older siblings of the child can make up the foundation of a support system. Without the blueprints to follow and the desire to help out, this support system will not exist.
As a parent of a child with special needs, I can honestly say that the support system I have is sufficient, but not at its fullest potential. I can count on my hands how many family members have disappointed me by not being around for Angel. This has made me stronger and more selective as to whom my child will be around. I thought I did something wrong  to not have a large ongoing support system but I realize that I would be better off with someone being around because they want to be there.
Let me go on and give you examples of what is NOT a support system. A support system is not a family member who chooses to be available only when it is convenient for him or her, or a dead-beat father who is never around, or an absent grandparent who lives nearby and chooses not to check on his or her grandchild but randomly provides gifts.
A support system is not a neighbor who promises to babysit and backs out of a commitment without warning. A support system is not a family member who simply live too far, so he or she can"t assist with day-to-day stuff.    A support system is not a family member who is always finger pointing and overly suggesting that things be done their way as if the parents are being lectured on parenting. A support system is not a family member who does not show up for important milestones in the child's life, such as a birthday, graduation, or family trip. I am sure that you can think of many other examples from your daily experiences with others.
It is important for us as parents of children with special needs to realize that whether we have no one, two people, or even 20 to fall back on, it is up to us in the end. All we can do is focus on and cope with our individual situations and work with what we have.
Thanks for listening.
Angel's Dad