I remember when Angel got his first vaccination. He was two-months old. As the needle pierced his little thigh a slow cry erupted from his mouth. I remember my heart growing heavy and tears welling in my eyes. This must be unconditional love. I felt his pain. Years later, my autistic son is still teaching me many life lessons.
He is teaching me what it means to feel empathy. Angel does not like to see any of us frown or cry. As soon as he notices that we are upset, he will rush over and use his thumb to smooth our furrowed brows. He knows that if my brow is furrowed, then I am not happy. He wants me to be happy. He needs me to be happy. It is a struggle sometimes but I am trying. As Angel defies the myth that people with autism do not feel empathy, my empathy for others has deepened. Let's just put it this way, I get it.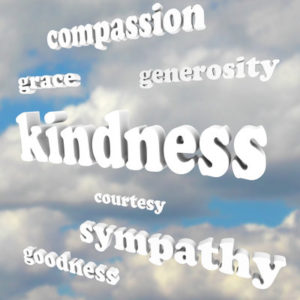 He is teaching me to approach parenting differently. We all remember the ideas we had for how we would parent our children. Some of our ideas were based on how we were raised and some came from a concentrated effort not to parent the way we were raised. I am constantly challenged when parenting Angel because it is hard for me to know when to let go to foster his independence and when to help him because he really needs me. As I parent Angel, I am learning how precious every milestone is. I am also learning that it could take him longer to achieve certain things but I can never lose faith in him. When it comes to discipline, I struggle with knowing when  autism and sensory processing challenges are affecting Angel's behavior versus when he is just being a kid.
He is teaching me the importance of having faith and putting in work. Angel started receiving Early Intervention services when he was two-years old. We have worked very hard to get him the help he needs. This includes the special education program he is in, the services he receives through the Medicaid waiver, and the recreational programs he attends. Sometimes it is not easy. Sometimes there are tears… his and mine. Sometimes I just want to stay home because going out can be hard. I wonder why he just won't sit still. I mean I know why he can't but in those high stressed moments, I wish he just would. Still faith keeps me going. Yes, I may sit out some events because I need to preserve my sanity but faith makes me get him dressed to head out the next time around. Each service and program I get him into illustrates the hard work we have put in to help him grow. His progress comes in baby steps but it comes. I know sometimes doubt simmers below the surface and I wonder if I am doing enough. However, when my Angel hits that milestone we have been praying for, I know that we have to keep going.
What lessons has your child taught you? Please share in the comments. I look forward to hearing from you.
Sincerely,
Miz Kp