Traveling after a major holiday is always hectic and this past Thanksgiving was no exception. When we arrived at the Greyhound Bus stop to begin our journey home, we were greeted by a mass of angry and impatient travelers. For a moment, I was paralyzed by the thought of having to wait in this environment with Angel. I was dreading the moment when he would attempt to bolt off into the crowd. I was just not in the mood to deal with that.
As we waited to board, my mom said, "You should play the Autism Card."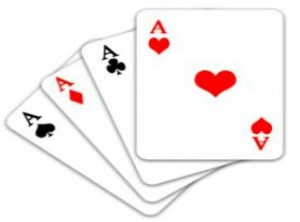 I knew what she meant but I still hesitated. I wondered if the bus supervisor would care. She seemed so stressed. I wondered if I should risk getting into a possible confrontation by asking her to make an allowance for us to board first. As these thoughts ran through my mind, the bus supervisor called all seniors and elderly travelers to board. I am far from being a senior but we joined my mom and walked toward the bus.
When we got to the entrance of the bus, the bus supervisor coldly stated that my mom could board but we had to wait. I told her that we were all together and she responded by saying it was up to us but only my mom could board. If it were up to her, we would have been sent back to the line. Before the situation could escalate, another Greyhound employee (her boss?) came by and told her to let us board. We all breathed sighs of relief. I wondered if playing the autism card would've helped. I guess I will never know.
Why did we consider playing the autism card in this situation? We did because social behaviors, such as waiting his turn in line do not come naturally to Angel. He does not understand why he has to wait and he just does not have the patience. I know some parents who have had to forfeit certain experiences because their child was unable to wait their turn. I also know parents who have played the autism card and they received a kind response from the other person. You just never know.
As a parent, it is my job to try and smooth over the bumps that Angel may come across as he navigates this world. Smoothing these bumps means that I have to tap into the shred of empathy that may exist in the people we meet. My mom has the right idea. I can do this by playing the autism card when necessary.
Disclaimer: Playing the autism card does not guarantee your desired result but it is worth a try. Someone could respond by saying, "So what? He still has to wait. My child is waiting." Another person could respond by saying, "Go right ahead."

When can you play the autism card?
1.    While waiting in line with your child
Not every event or experience will be sensory-friendly or autism-friendly. Sometimes we will have no choice but to wait in line with our children. We stand in line at the grocery store, public restrooms, movie ticket counters, theme parks, and we even stand in line to board public transportation. Playing the autism card in situations like these MAY get you to the front of the line and as a result your family can have a pleasant experience.
2.    Explaining your child's behavior
Sometimes we come across people who do not understand why our children act the way they do. They may glare or make unkind comments to you when your child is having a meltdown or acting in ways that are deemed socially unacceptable. Playing the autism card can create a teachable moment to help others understand your child and autism in general.  Think of it as a way to advocate for your child.
What do you do to help your child handle social situations, such as waiting in line? Please share your story. I look forward to hearing from you?
Sincerely,
Miz Kp