Angel started summer school on July 1 and from day one his busing has been a nightmare. Let me restate that: Special Education Busing in NYC has been a nightmare for Angel and many children with special needs like him.
The sad thing is that we went through the same thing last September. Back then, I spent my time contacting the Office of Pupil Transportation's (OPT) hotline and getting complaint numbers. Yet, Angel was still being subjected to commute times that ran over three hours. Pure Insanity! That was Fall 2012. You can read how I got that situation resolved here.

Fast forward to the first day of summer school (ESY) 2013. Not only did we have a new driver and matron but Angel's ride home took 3.5 hours. (Why did we choose a school so far away? It is appropriate for his academic and therapeutic needs and I will leave it at that.)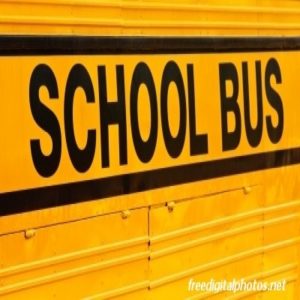 When Angel got home at 5:53pm on the first day of school, I was furious. No child should be subjected to such a long ride on the school bus. Instead of going into the mundane details of what we endured each day let me share the steps I took to get this resolved.
I asked the bus driver which borough each child on Angel's bus came from. There were two children from Manhattan (one from the East side and one from the West side) and four from the Bronx, including Angel.
I called the OPT customer service hotline and was given the name of the router who was responsible for the children on Angel's bus.
I started a log of the times Angel arrived home every day, what the bus driver said each time, and what I was told whenever I spoke to our router.
I called my router and after several conversations I realized she was not going to be able to help me. She had 30 children to route and frankly I felt like Angel was just a name on a piece of paper. This lady had no idea about traffic patterns during Manhattan rush hour.
I e-mailed the OPT director of the borough where Angel's' school is located and cc'd the assistant director and the citywide executive director. (I heard back from the director in less than 45minutes. YES!) My e-mails included dates, times, and conversation details regarding Angel's commute. They also included who I called and who I spoke to.
Every day for the past two weeks I continued to update my log.
The first change the director made was to remove one Manhattan child from Angel's bus. His commute time improved… slightly. I e-mailed her again and again providing her with concrete data on the situation until she removed the second Manhattan child.
Finally, Angel's evening commute was reduced to 1.5 hours. My persistence led to a 50% reduction in his commute time and he does not have limited time on his IEP (long story). 1.5 hours may seem like a long time to some but trust me it is an improvement in our world.
Moral of this story: You can follow the chain of command but when that does not work, take it to the top. Know who the decision maker is and be persistent until you get the desired results.
How has busing been for your child this summer? Please share your story in the comments.