Angel was diagnosed with autism in October 2011. Back then, we went in for his evaluation with two goals:
Get a diagnosis for whatever was going on with him.
Get an evaluation that was written well enough to get him into the most appropriate educational setting after preschool.
 There should have been a third goal.
      3.  Ensure that Angel's evaluation included everything needed to increase its chances of being approved for the    Medicaid waiver.

[The Medicaid waiver also known as the Home and Community-Based Services (HCBS) waiver is the crucial component needed, so individuals with disabilities under 18 can access OPWDD services without the consideration of parental income.]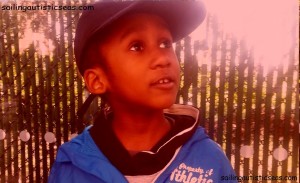 We were so intent on getting through the "Turning 5" process that we had no idea that Angel's evaluation was not good enough for New York's Office for People with Developmental Disabilities (OPWDD).
In the state of NY, you need an IQ score to qualify for the Medicaid waiver. Angel does not have an IQ score. Why? It was difficult to get him to attend during testing. In other words, he was super active. You may be wondering why the neuropsychologist did not find other ways to test him. To give her some credit she tried. In the end, we decided to test again for an IQ score when Angel was a little older. He is older now and still hyper but we need to get him in the system… NOW.
Here are some of the services that he will be eligible for once approved: respite, day habilitation, and adaptive equipment. Another parent even told me that we can get pull ups through Medicaid. (It is the little things people, the little things.) Now, our fourth goal is to apply for everything that will make Angel's life and our lives easier.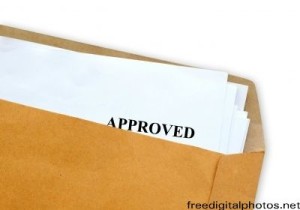 Back to the evaluation… The second issue found with Angel's evaluation was that his autism diagnosis was not written well enough for OPWDD. His evaluation states that Angel presents a profile of a child with Autistic disorder, and meets the diagnostic criteria of DSM-IV.  Umm… yeah… not gonna fly! Another issue is that his Vineland Adaptive Behavioral Scale results do not include all the criteria required by OPWDD.
After the Medicaid service coordinator told me everything that was wrong with Angel's very expensive evaluation, I was upset. However, a good friend reminded me that Angel's evaluation gave him an opportunity to get into an appropriate school. In other words, it served a purpose.
The lesson learned from this experience is that all parents of children with special needs need to know what I know now: Your child's evaluation needs to be well written, so it can be used for every application that requires it. Of course approval is not guaranteed but at least you will know that you did what you could.
Angel has a new psychological evaluation scheduled in a few weeks. We will be scheduling his psychosocial soon. Once we get that done, I have to get back to our Medicaid service coordinator and start the Medicaid waiver application process.
I feel like we took a step forward only to take another step backward. The difference now is that we are on the right path.
I implore you to visit the OPWDD Web site or a similar Web site in your area to learn more about what your child is eligible for.
For more information check out the following links:
Determining Eligibility for OPWDD Services:

Click below >>>
Where are you in the Medicaid waiver application process? Please share your thoughts in the comments.
Sincerely,
Miz Kp