Angel began riding the school bus when he was only two-years old. He has always loved every minute of it.  He started riding the bus when we transitioned him from home-based Early Intervention (EI) to a center-based EI program. Now he is on his way to Kindergarten.
Getting Angel on and off the school bus has always been a family effort. Whenever it is my turn to send him off to school, I walk him to the entrance of the bus and hand him over to the bus matron. Then, I walk around the bus and stand next to the window by his seat.  Lastly, I wave an enthusiastic goodbye before heading off to work.
Over the years, I never got a smile. I never got a wave. I never got a good bye.  Angel would only give me a vacant stare in return.
 All of this changed yesterday.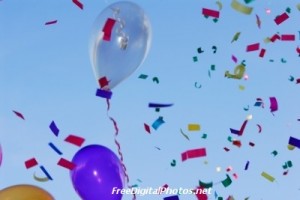 Yesterday, I was able to catch up with Angel as my mom took him to the bus. I did not get to give him a hug and kiss because he made a beeline for his seat. As always, I walked over to the right side of the bus but the matron was strapping Angel in on the opposite side. She had changed his seat.
A few moments later, Angel and I made eye contact and I waved at him and said bye. In a moment that I would remember for the rest of my life, he leaned over in his booster seat, looked at me with his bright eyes and said bye as he waved back at me.
 He actually waved at me and said bye. My heart melted.
As parents of children with autism, we appreciate the little joys, milestones, and every bit of progress that our children make. Angel's wave was a big freaking deal to me and it is a moment that I will always treasure.
Has your child done or said anything that melted your heart? Please share your story. I look forward to hearing from you.
Sincerely,
 Miz Kp
Comments
comments